NCAS Coaching Conference 2009
The Northern Counties Coaching Conference was held at Barnsley Archery Club on the 23rd of May 2009. All the presenters were of a high standard and all from NCAS too. Below are photos taken on the day.
All photos by Kath Fitzpatrick.
Tom Musgrove - session on muscle patterns and back pressure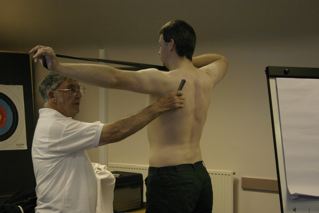 Helen George - coaching disabled archers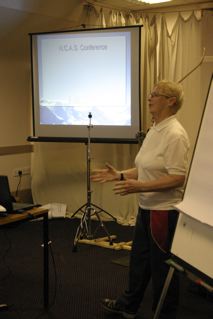 Helen George - the session also included coaching VI archers and the equipment used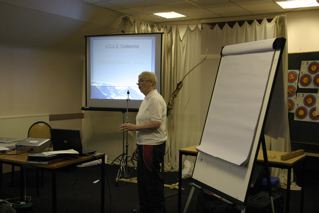 Around 50 people attended the conference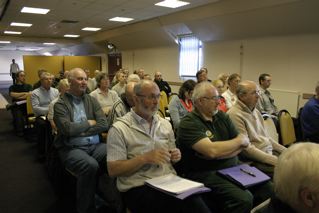 View of the conference during the session with Helen George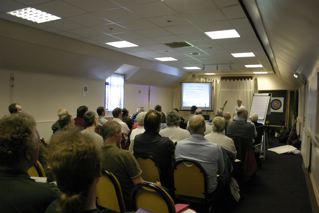 Tom - marking the questions he asked everyone!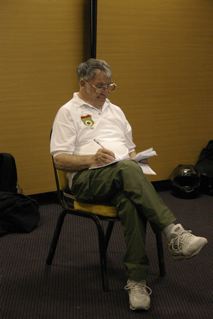 Helen's session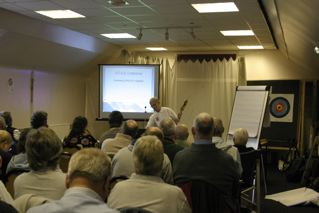 Mick Fitzpatrick and Bev Detoeuf sorting out the technology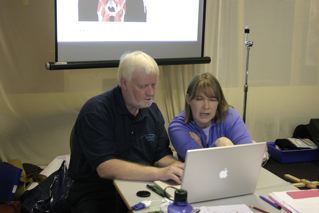 Bev Detoeuf - session on rotator cuff injury prevention and management; fitness for archery
Bev has offered a full day session for interested coaches - to be organised for autumn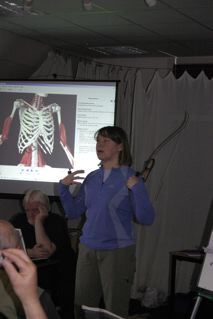 Bev talking about spinal alignment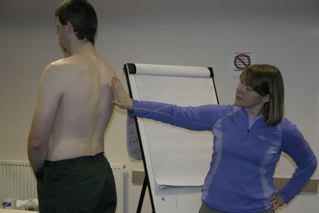 Mick Fitzpatrick - understanding the compound bow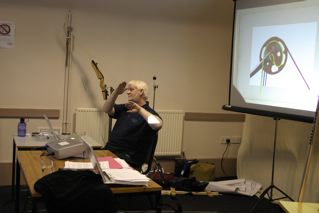 Mick with a very high-tech graphic presentation he had produced to explain how the compound works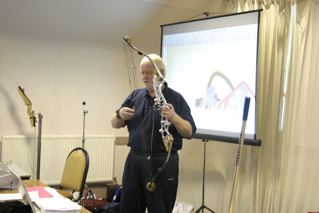 Cams, cables....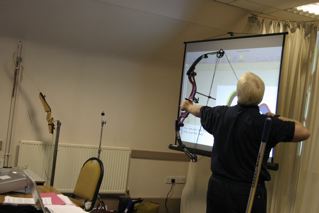 Bow set up and initial tuning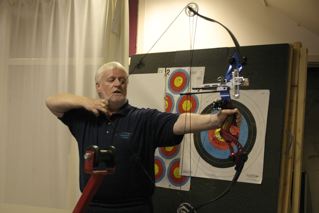 Bow set up prior to tuning - with a healthcheck on use of bow presses